FUEL FACILITY REPLACEMENT
Location: Columbus Air Force Base, Mississippi
Scope of work: Federal government project to construct a new fueling facility, which will include three 50,000-gallon double-walled above ground horizontal storage tanks, tank-mounted pumps, a filter separator shelter, truck fill stands, recovery tank and additional related infrastructure. Other work includes replacing transfer pumps at a bulk fuel facility, along with other mechanical and electrical modifications to support the new systems.
Completed: January 2022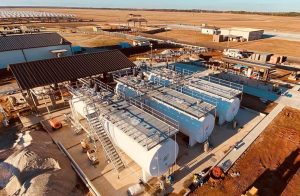 ACCESS CONTROL POINT
Location: Defense Logistics Agency, Richmond, VA
Scope of work: Build an Access Control Point on five acres. Work includes a new 933 square foot Gate House, two bullet resistant guard booths, two steel covered inspection canopies, a vehicle search area shelter, new two lane entrance and roadways, parking, lighting, traffic control signals, security fencing, and passive and active vehicle barriers with comprehensive control systems.
Completed: February 2021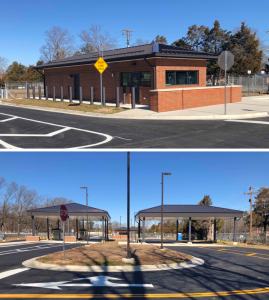 PAVEMENT IMPROVEMENTS SKYLINE DRIVE
Location: Shenandoah National Park, VA
Scope of work: Pavement management of the roads, parking areas and pullouts including resurfacing, overlay, spot repairs and pavement markings. Work will be conducted along mile post 0 to 5.63 on Skyline Drive and allow for minimal road closures as the Park is to remain open to the public during construction.
Completed: July 2019