WATER INFILTRATION CORRECTIONS
Location: Norfolk, VA
Scope of work: Federal Government project to correct areas in the West Elevator Penthouse and basement area at the North parking lot where water is infiltrating the envelope/façade of the Court House and repair/replace elements that have been damaged and deteriorated from the water infiltration. At the Penthouse, work involves repointing of all exterior limestone joints on outside face of the parapet wall, steel columns on the roof, brick repair and replacement, replacement of the copper gutter liner, and abatement of lead-based paint. At the Basement under the parking lot, interior work includes repairs to deteriorated structural steel and concrete beams caused by water intrusion. Exterior work includes demolition and installation of new sidewalks, steps, ramp, asphalt, concrete topping slab, and waterproofing membrane.
COAL BOILER REPLACEMENT
Location: Sheridan, WY
Scope of work: Federal Government project to demolish the existing coal fired boilers and subsystems and install two new dual fuel packaged firetube boilers, boiler plant components, and controls. The project will also include a new propane backup fuel system.
REPLACE BOILERS AND CONTROLS
Location: Grand Junction, CO
Scope of Work: Federal government Design-Build project replace boilers and controls, renovate the boiler plant structure and add building addition for staff space. Included is the replacement of three 200 HP boilers with three fire tube wet back 300-HP boilers. Associated equipment and systems include stacks and economizers, meters, water softeners, propane backup system, piping systems, and electrical panels. The new building includes offices, break room, locker room, conference room, shower and toilet room, and closets.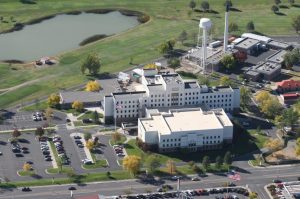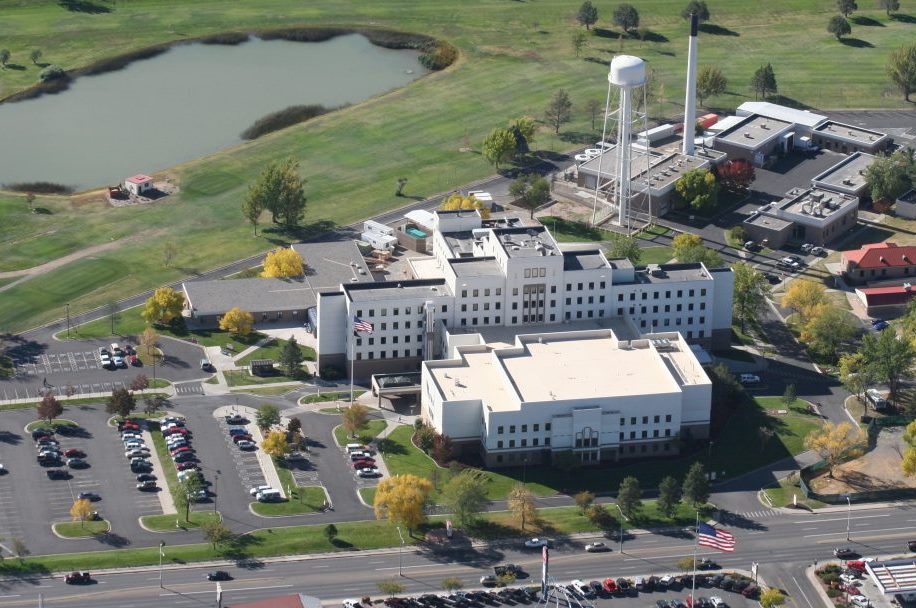 IRS TAC RENOVATION
Location: Norfolk, VA
Scope of work: Federal Government project to renovate the existing Internal Revenue Service (IRS) Taxpayer Assistance Center (TAC) in the Norfolk Federal Building. This Design-Build project will renovate the 2,000 square foot TAC which includes open office space, public waiting area, storage rooms, and a conference room. Construction work includes new wall partitions, finishes, doors, power, and all associated changes for HVAC, telecom, and security.

HOFFMAN COURTHOUSE AIR HANDLER REPLACEMENT
Location: Norfolk, VA
Scope of work: Federal Government project to demolish and replace six air handlers and associated piping, controls, electrical, equipment, and accessories. Other scopes of work include asbestos abatement, structural steel, doors, and finishes.
COOLING TOWER REPLACEMENT
Location: Lebanon, PA
Scope of work: Federal Government Design/Build project to design and replace the cooling towers, pumps, and drives at the Center Chiller Plant. The design includes fully signed and sealed contract drawings and specifications. Work includes relocating the cooling tower to a new location including piping, valves, controls, and power. Other work includes concrete slabs, utilities, pre-engineered buildings, and new roofs.
RENOVATE PHARMACY USP 797/800
Location: Hampton, VA
Scope of work: Federal Government Design/Build project to design and renovate the Pharmacy to comply with the new U.S. Pharmacopeia Convention (USP) 800 and 797 codes and regulations. In addition, design, procure and install a mobile Pharmacy trailer to be utilized as temporary compounding space during construction and to remain in place for future Pharmacy operations. The design includes fully signed and sealed contract drawings and specifications. The renovation of spaces for Ad-mixture, Unpacking, Ante-rooms, Oncology, and other associated existing pharmacy space include HVAC systems and controls, plumbing, fire protection, architectural, and electrical systems.
BATHROOM UPGRADES
Location: Hampton VAMC
Scope of work: Federal Government project to demolish, renovate and upgrade 134 bathrooms in 16 buildings throughout the entire VA Campus. Work includes demolition and asbestos and lead abatement; new ceilings, walls, and ceramic tile; new toilet accessories and bathroom partitions; water heaters, sinks, urinals, and toilets; HVAC fans; and new lights.
RENOVATE AND EXPAND DOMICILIARY
Location: Hampton VA Medical Center, Hampton, VA
Scope of work: Federal Government project to renovate 37,037 square feet in five Domiciliary Buildings and to construct two building additions of 2000 square feet in the patient care areas and a new fitness center. Renovation includes all new plumbing, ductwork, HVAC equipment, and electrical systems. All bathrooms receive a full renovation. Project to be conducted by building in five phases. SAW is to procure a temporary Domiciliary modular building to allow for treatment during renovation. The VA will move out of each building, occupy the modular building during renovation, then move back to the fully renovated building before moving to the next subsequent phase.
BOILER PLANT & STEAM DISTRIBUTION SYSTEM
Location: Alexandria VA Medical Center, Pineville, LA
Scope of work: Federal government project to renovate the existing 8,000 square foot boiler plant and the construct a new 2,087 square foot building addition. Building 14 will house three new 600 HP fire tube boilers and the addition will include electrical equipment room, control room and personnel facilities, and a new 400kW emergency generator. This project will also replace the existing underground portion of the high-pressure steam distribution and pumped condensate return system including replacing four existing fuel oil tank.
POLYTRAUMA INTEGRATED REHABILITATION CLINIC
Location: H.H. McGuire VA Medical Center, Richmond, VA
Scope of work: Federal Government project for the construction of the new 18,000 square foot Polytrauma Integrative Rehabilitation Clinic. Sitework includes earthwork, landscaping, and utilities for the 1.25 acre site. Foundations include reinforced concrete footings, grade beams, walls, and slab. Superstructure includes structural steel. Building envelope consists of modified bituminous roofing, brick veneer, metal panels, and glass curtainwalls. Interior build out includes forty-five exam rooms and offices. Infrastructure specialized systems are fire protection, plumbing, HVAC, electrical, telecom, fire alarm, security, and surveillance. HVAC work includes mechanical piping, refrigerant, ductwork, air handlers and condensing units, chillers, and DDC Controls.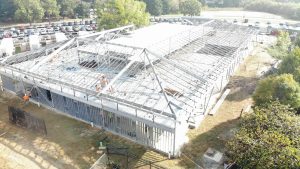 BUILDING 71
Location: Hampton VA Medical Center, Hampton, VA
Scope of work: Construction of the new 24,785 square foot Administrative Building 71. Demolition includes the full demolition of the existing Building 71 including 15,000 square feet of asbestos abatement. Sitework include earthwork, landscaping, and utilities for the half acre site. Foundations include reinforced concrete footings, grade beams, walls, and slab. Superstructure includes structural steel, trusses, and steel decking. Building envelope consists of asphalt shingle roofing, brick veneer, precast, and glass curtainwall. Interior build out includes three stairwells, two elevators, and seventy-one rooms and offices. Infrastructure specialized systems are fire protection, plumbing, HVAC, electrical, voice/data, fire alarm, access control, and surveillance. HVAC work includes mechanical piping, refrigerant, ductwork, air handlers and condensing units, split systems, and DDC Controls