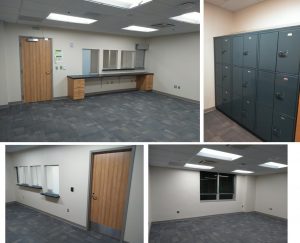 PHYSICAL SECURITY REQUIREMENT AND POLICE SERVICE
Location: Hampton VA Medical Center, Hampton, VA Scope of work: Renovate and upgrade 2,969 square feet of Police areas in three buildings. The work will consist of demolition, asbestos abatement, doors, wall partitions, finishes, Division 10 specialties, casework, fire protection, plumbing, HVAC, electrical, telecom, access control, and surveillance.
Completed: February 2022
BUILDING 66 RENOVATION
Location: Hampton VA Medical Center, Hampton, VA
Scope of work: 12,000 square foot interior renovation of Building 66. Work includes 1,400 square feet of asbestos abatement, demolition, and new finishes for over 60 offices and restrooms. Work also includes replacement of all HVAC equipment and associated electrical, plumbing, and fire protection. In a fully operational and occupied administrative building, work will be completed in four phases. SAW will provide two temporary office trailers for workers to rotate through and operate during construction.
Completed: May 2020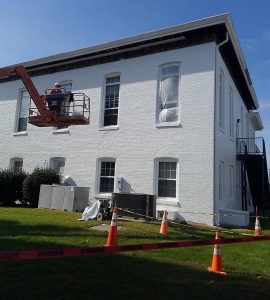 PAINT VARIOUS BUILDINGS
Location: Hampton VA Medical Center, Hampton, VA
Scope of work: Paint over 700,000 square feet of the interior and exterior of twelve buildings. Work also includes lead abatement of 15,000 square feet of lead base paint. Work is to be completed in both non-patient and patient care buildings and will require removal and reinstallation of wall items, devices, and furniture.
Completed: May 2020
POLICE DISPATCH RENOVATION
Location: Hampton VA Medical Center, Hampton, VA
Scope of work: Interior renovation of the Government Police Dispatch Center. Work includes relocation of sensitive equipment such as surveillance, access control systems, fire alarm, and data/telecom. Renovation work includes demolition of partitions, installation of new walls, finishes, HVAC, and electrical.
Completed: October 2018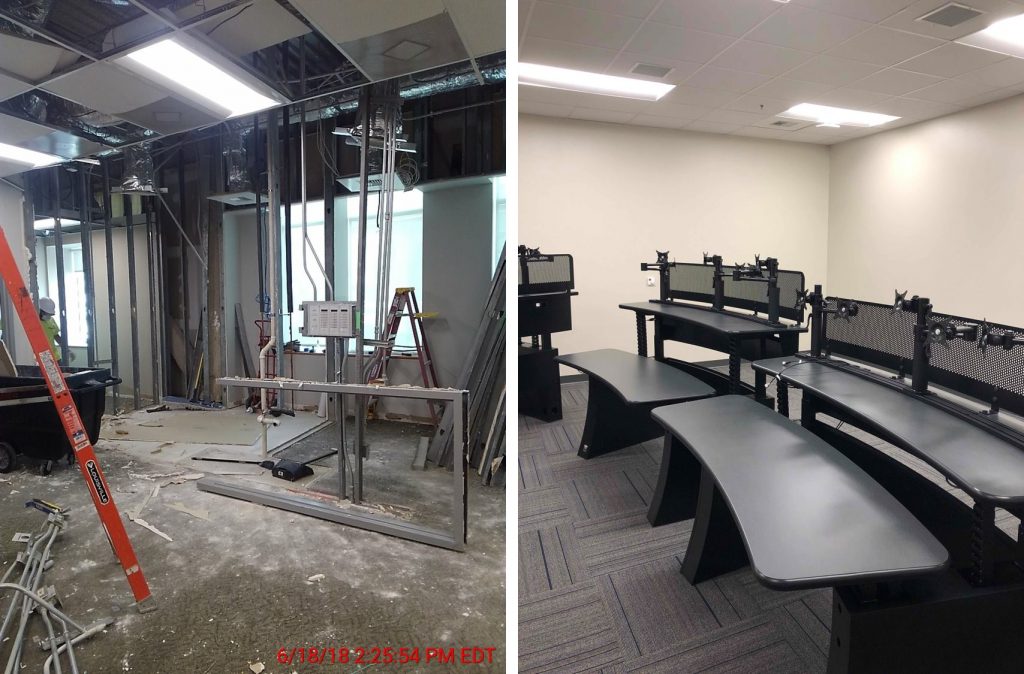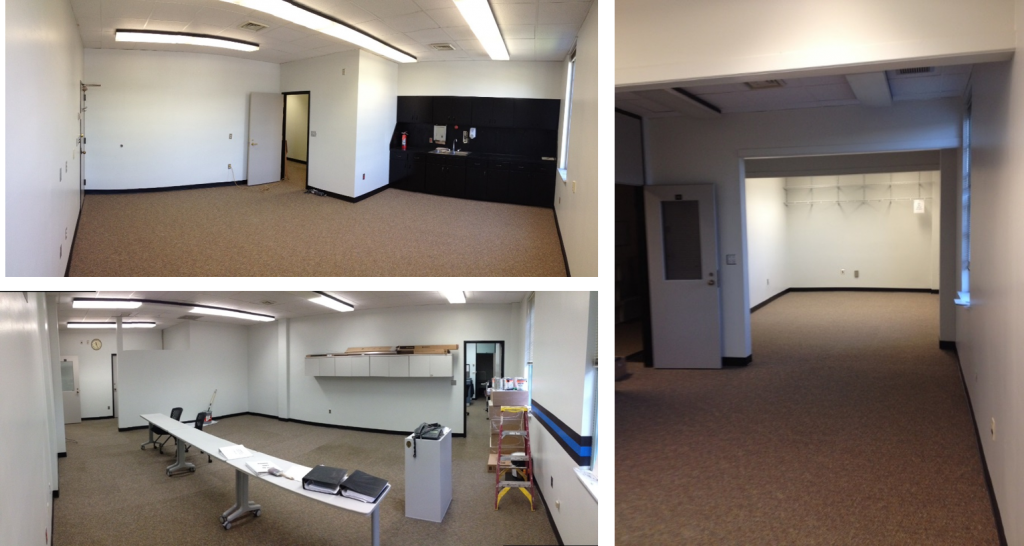 1ST POLICE PRECINCT
Location: 1st Police Precinct, Municipal Center, Virginia Beach
Scope of work: City project to renovate kitchen and administrative office space for the 1st Police Precinct. Also, install fire rated ceilings in the corridors. Scope of work included demolition, ceilings, wall partitions, flooring, paint, doors, and associated plumbing and electrical work.
Completed: December 2014
BUILDING 135 RENOVATION
Location: Hampton Medical Center, Hampton, VA
Scope of work: Renovation of office space including demolition, minor framing and drywall, electrical work, painting, and flooring for existing office space.
Completed: June 2014